The Meebie App for iPad is available in the Apple iOS App Store.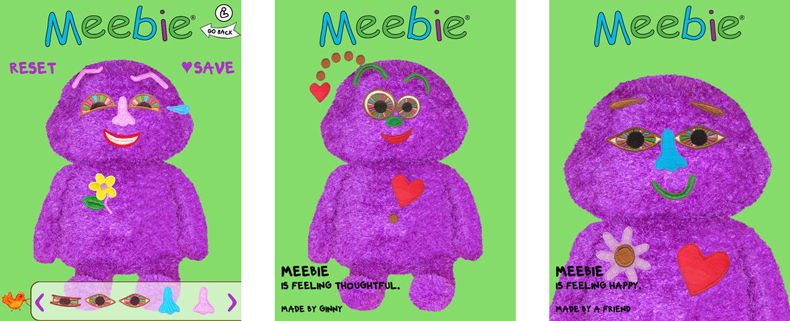 How to Use Meebie App
Shrink and zoom the pieces using thumb and forefinger.
Rotate pieces using your two forefingers.
Erase pieces by triple tapping.
Collect several feelings, print pictures, and make a feelings poster.
From "Photos" on your iPad, you can send feelings pictures to your computer to file by feeling or client.
Albums can be made within "Photos" to sort pictures right on your iPad.
Craft it – Make personalized games:

Feelings Match Card Game

– Shrink finished pictures on your computer, print out two of each, adhere to cardstock, trim to size.
Puzzle – Print out picture, adhere to cardstock, lightly draw puzzle pattern onto image, cut out puzzle pieces with a craft knife.
Reviews
We invite you to review Meebie App.